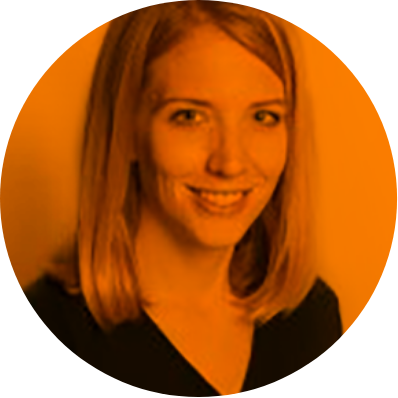 Dialogue With Anna
Read about the arrival of baby Alfie at 23 weeks, and Mummy, Anna's, experience of NICU.
1. Can you tell a bit about your experience giving birth?
"My son Alfie was born in March 2012, treated in a tertiary NICU for about 2 months before his transfer back to our local hospital to continue his care. My labour began at 23 weeks gestation and upon arrival at my local hospital, the initial decision was that I would deliver imminently and that, at just 23 weeks, there was nothing to be done to help my baby after delivery.
We had lost our daughter Chloe 7 months prior, following preterm labour at 24 weeks, and as I lay again in the same room as I had held her such a short time before, contemplating a similar outcome, it was with utter desperation that I pleaded to the staff to treat my baby knowing all too well the wall of grief and pain that we would have to climb if we lost another."
2. What happened then?
"It was thanks to one consultant alone who rang a number of neonatal units throughout the country to find a bed, to accept such a high-risk case from another hospital trust. I arrived at the new unit via ambulance, mid labour, and feeling pretty terrified. I remember how incredibly honouring all the staff were of my decision to give my baby every right to be treated despite the fact that legally, at 23 weeks, we had none. As it happens, our son was not delivered for another 12 days."
While we were waiting there was reassurance that there was a bed for him and there was no worry of us losing it, and also there was a visit from the breastfeeding councillor. To be informed that I might be able to express or even breastfeed after having a baby so early was a complete surprise to me and the ease and confidence with which the breastfeeding councillor discussed it with me gave me great encouragement."
3. What happened after the birth?
"Visiting my baby in NICU for the first time after delivery was extremely overwhelming. Having experienced the loss of Chloe not long before, for us to see our baby, alive, being cared for in the NICU environment was the BEST outcome, not the worst. And of course, although we knew nothing of what lay ahead of us, we knew all too well what we had been saved from.
Despite having had 12 days to prepare ourselves for what may lay ahead, I had never been to an intensive care unit before and the sounds, monitors, lights and high level of intervention was a lot to take in. The most difficult thing was that I walked in and was shown my baby but he looked like a complete stranger to me – there was such a disconnect from the baby that I had been carrying to the baby I was now being shown.
Thinking back I'm not sure how this disconnect could be remedied – but perhaps seeing Alfie lying next to a small comforter or toy that we had given him or some other familiar item so that we could immediately associate that baby as ours.
4. How was it being on the NICU?
"The NICU experience, as described by so many, is a true rollercoaster and a huge learning curve for parents. Many of the twists and turns of the NICU rollercoaster are simply unavoidable but there were so many ways in which the unit supported and excelled during this journey.
Your first and overwhelming strength is your staff team. Not just the expertise and skill shown but also the incredible environment that you have cultivated. In all the hours I sat in your NICU, every staff member was kind, professional and dedicated to work together as a team to give the best treatment to each baby that they possibly could. The overall impression I gained was one of the family – and this is a huge support for parents- for that brief but exhausting time the environment of NICU becomes your norm. There is no other place that understands fully what you are going through. The relationships between nurses and parents, even in the mundane chit chat, is such great support. This strength of relationship built a great deal of trust and looking back I always felt that there was a high degree of transparency of care. No information ever seemed to be withheld- doctors were readily available to answer questions and both doctors and nurses always showed great patience to answer those questions kindly and sensitively.
The NICU experience, as described by so many, is a true rollercoaster and a huge learning curve for parents. Many of the twists and turns of the NICU rollercoaster are simply unavoidable, but there were so many ways in which the unit supported and excelled during this journey.
5. What kind of personal support did you have whilst Alfie was on the NICU ward?
I was fortunate to have my wider family to support me, particularly my mother, who accompanied me on my hospital visits here every day once my husband returned to work. I would love to think that everyone had access to the same level of support that this gave me- particularly for those who have to visit the unit alone- as outside life and responsibilities live on while you feel frozen in parallel time. This could be delivered in the form of a support counsellor within the unit.
I can see the huge benefit this kind of service could offer to parents, giving an outlet to download the events of the day to a trusted person, but it would need to be done in the right way and perhaps most importantly, by an appropriately qualified and warm individual.
6. What did you find helpful whilst on the NICU ward?
A small but vital service also offered to us as parents was free parking at the hospital. Excellent support and something not necessarily offered at other hospitals Alfie stayed, where it needlessly became another worry and expense.
7. What was most challenging whilst being on the NICU ward?
It is not difficult to recall some of the more challenging moments and harsh memories of our NICU experience. Many parents must come to terms with the concept of "doing it for their own good" as their children grow, but to learn this in such a harsh reality, from birth, can feel heartbreaking.To stand and watch, or even just to allow, a painful medical procedure to be undertaken on your baby feels like a betrayal. Your one aim as a parent is to protect your child at any cost and of course, the reality of that in NICU is so counter instinctive.I think as a mum, my coping strategy for this was to completely cut off from the emotional reaction this kind of scenario SHOULD provoke and instead to take a very logical and pragmatic approach to treatment.
8.How do you think this has impacted you longer-term? It is only recently, in the last year, that I have realised that this dynamic still exists in my relationship with Alfie. Rightly or wrongly, I would still very matter of factly be able to accompany him through a medical procedure that would render me an emotional wreck to see my younger son Henry endure. The strategies and mechanisms of relationships that are formed between parents and babies in those NICU weeks or months are deeply ingrained. Even as an adult, I can see that many of the behaviours that I had to adopt then as a matter of necessity have followed our relationship to this day. Not just my high threshold to see him endure difficult things, but also my constant striving to get him to the next developmental stage, the next specialist appointment, my anxiety for him to reach all the normal expectations for his age; the list is quite extensive and probably greater than I realise. Perhaps with this in mind establishing an appropriate and natural relationship dynamic from as early as possible could be considered a high priority.
9. What would you say to NICU wards today?
I would say, do not underestimate how quickly your parents are learning- they become an expert in their own baby as they sit and watch their tiny movements, their breathing patterns and their monitor screens. This resource of knowledge, not of all neonates, but of THIS neonate, THEIR neonate, could be very valuable. Of course, we will say silly things at first- we have no idea what we are talking about – but our confidence and knowledge will grow quickly. Let your parents act as carers – for as much as is safely possible- so that the parent feels the nurse is helping them look after their baby and not the other way around. Adopt kangaroo care as the norm, not a special occurrence. The parent-baby bond is more than verbal and the baby needs to know that it belongs to someone as much as a parent needs to feel they are needed.Parents may initially be reluctant and scared to do these tasks, I know that I would have been, but if you communicate confidence and normality to them, they will take your cue to feel safe.
10. Is there anything else you would like to share?
I thought it important also to take a moment to sit and think about, not how NICU was for me, but how was it for Alfie? What were the hidden developments and connections taking place in his mind during the time he spent here? How has this shaped him into the boy he is today? Or indeed has it had any lasting effect on him at all?
Alfie's post-discharge care has involved medical specialists but in fact, in the main, the majority of follow up that he has required has come from clinical psychologists, psychotherapists, occupational therapists, behavioural specialists and, more recently now that he is in the mainstream school environment, an educational psychologist.
It is impossible to know if the difficulties that he is working through now were a consequence of his prematurity, the intense NICU environment, or even just his inherent personality. It is a struggle for him to accept the level of sensory input that he receives from the world without wanting to seek more. In a way, difficult though these struggles have been and still are, it is a luxury to even have them. During all the complications and moments of desperation while Alfie was in NICU, to have an outcome where he is fit and healthy and in a mainstream environment was and is a dream come true and quite remarkable. Of course, in those moments medical care is the priority. But was there anything else that could have been done alongside that to help with the struggles he is dealing with now? Perhaps keeping his sensory experience to a minimum. No noise. No lights. Pressure on his joints, muscles and limbs. The rhythm of a parent's heartbeat during sustained kangaroo care. Slow and non-startling movements as his cares were being done. Times of sustained rest.
To mimic so closely the conditions under which his brain should have been forming, had he not been born so soon.