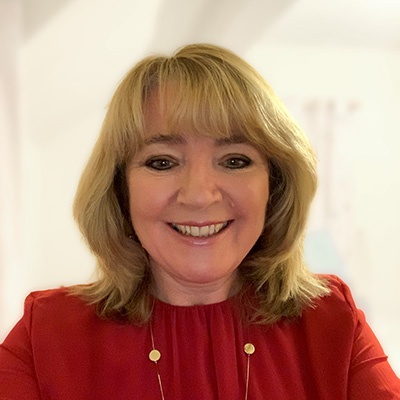 Janet Cooper
Janet Cooper is a HCPC registered Speech and Language Therapist with extensive experience of children's developmental speech, language and communication difficulties. Since 1988 she has held a wide range of roles in both the Health Authority and in Education. In 2000 she developed speech and language input for 8 local Sure Start programmes across North Staffordshire and Stoke on Trent. In 2004 to present she set up and developed the 'Stoke Speaks Out' multi-agency programme to tackle early language and communication difficulties which has received 16 national awards for best practice and Outstanding achievement.
Janet currently works for Midlands Partnership Foundation Trust as the Clinical Lead SLT.
Janet is author of the 'Early Years Communication Handbook' published by Practical Pre-school and regularly provides evidence for national developments. She is one of the Royal College of Speech and Language Therapy expert advisors and was their representative on the Public Health England AHP steering group for a number of years. Janet is also on the RCSLT steering group for Outcome measures. She has also provided consultancy for the National Literacy Trust, ICAN, Easy Peasy, BBC Tiny Happy People campaign and regularly presents at national conference events. Her passion is tackling health inequality for children with SLCN in areas of deprivation.