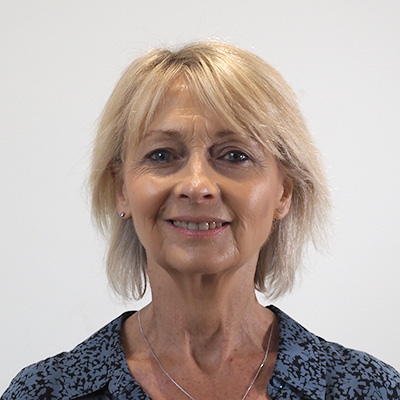 Dr Betty Hutchon DSc MRCOT
Betty is an Occupational Therapist and was head of Children's Occupational Therapy and Physiotherapy for the Royal Free Hampstead NHS Trust for many years until December 2022. Betty's clinical role was leading the neurodevelopmental follow-up service for infants at high risk of developmental difficulties   Betty is currently an Honorary Consultant Neurodevelopmental Occupational Therapist for University College London Hospital.
Betty has enjoyed teaching and training internationally in early assessment and early intervention.  She says her work with Dr. Brazelton at the Brazelton Institute in Boston and The Prechtl GMA group has hugely influenced her thinking on early intervention.  This helped lead her towards developing, with her colleagues, a more holistic, evidence-based approach to early intervention with high-risk infants – the Ei SMART approach.
Betty has worked on a special All Party Parliamentary Group (APPG) select committee in the Houses of Parliament to give evidence on the early identification of cerebral palsy.   She was also part of a highly expert team of professionals and academics who worked on the NICE guidelines for developmental follow-up of preterm infants published in 2017. The guideline is available to view here.  She was also part of the Royal College of Occupational Therapists standards for neonatal practice – 'Occupational Therapy in Neonatal Services and Early intervention',
Betty is currently co-chair of the Ei SMART management board and is devoting most of her time to the advancement of evidence-based, early intervention, co-produced with parents.