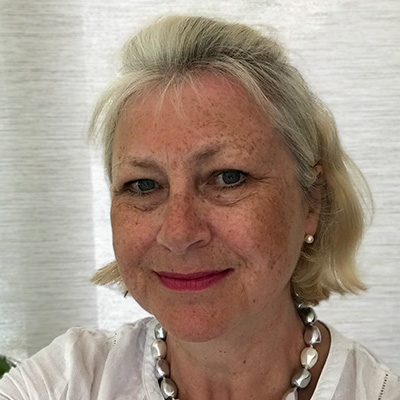 Amanda Richardson
Amanda has over thirty years' experience of working with children with special educational needs, in both mainstream and special school settings. She joined PACE, a charity and specialist centre for children with motor disorders such as cerebral palsy and their families, in 1995, initially working directly with the children as a teacher. Amanda became Head Teacher of PACE in 2002 and Chief Executive in 2012.
As a Founder and Chief Executive of Action Cerebral Palsy, which gained charitable status in January 2016, Amanda played a key role in the Parliamentary Inquiry on Cerebral Palsy resulting in the January 2015 report "Enabling Potential – Achieving a New Deal for Children with Cerebral Palsy".
Amanda has also worked closely with the All-Party Parliamentary Group (APPG) on Cerebral Palsy, leading the first four sessions on early identification, intervention and education. The reports are available on the APPG website, https://connectpa.co.uk/appg-cerebral-palsy/
Amanda was awarded an MBE for services to Special Educational Needs and Disability in the Queen's Birthday Honours 2017 and is a Churchill Fellow, having carried out research in Australia in 2018, on best practice early intervention for children with cerebral palsy.
Academic Interests & Publications
Amanda is passionate about improving outcomes for children and young people with cerebral palsy and providing support for their families through the promotion of best practice and policy reform.

Amanda helped us immensely in our vision for Ei SMART and her clear thinking and insight were invaluable in our early planning.